🇨🇦 FREE Shipping in Canada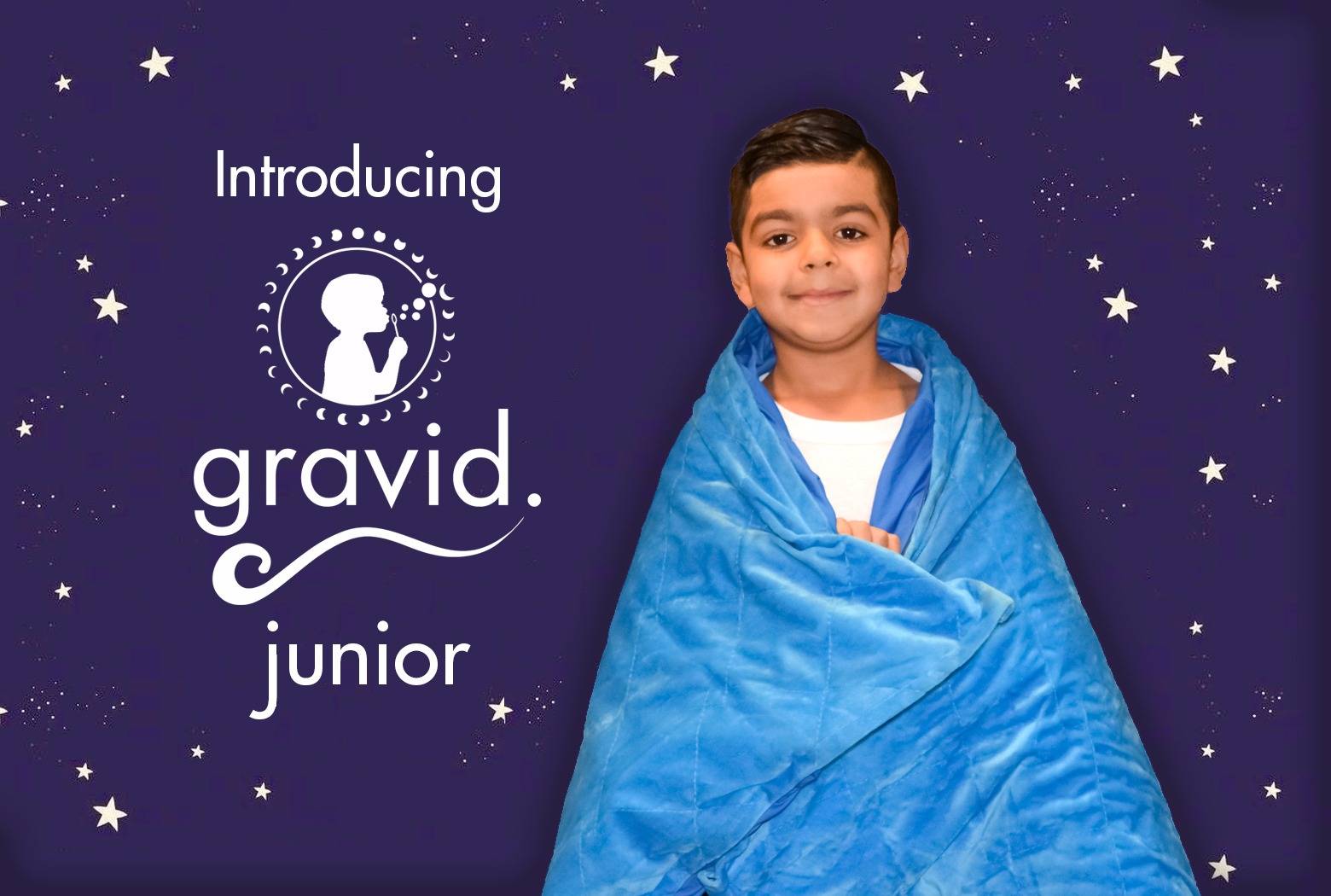 How Can a Weighted Blanket Help My Child?

"participants had an improved sleep, where they felt more refreshed in the morning."
"individuals who used the weighted blanket reported significantly greater reductions in distress than those who did not."

"63% reported lower anxiety after use"

Help your child perform to his/her full potential
What makes Gravid different?

Industry-Leading Weighted Blanket Technology

Mini-Grid Weight Distribution
Ensures the weight stays distributed up to 4x more evenly than competitors.
ZipperTech Securing System
Keeps your inner weighted core perfectly attached to its cover. No sagging, no bunching.
Both the inner core and covers are fully machine-washable and dryer-safe.

Our most versatile cover ever!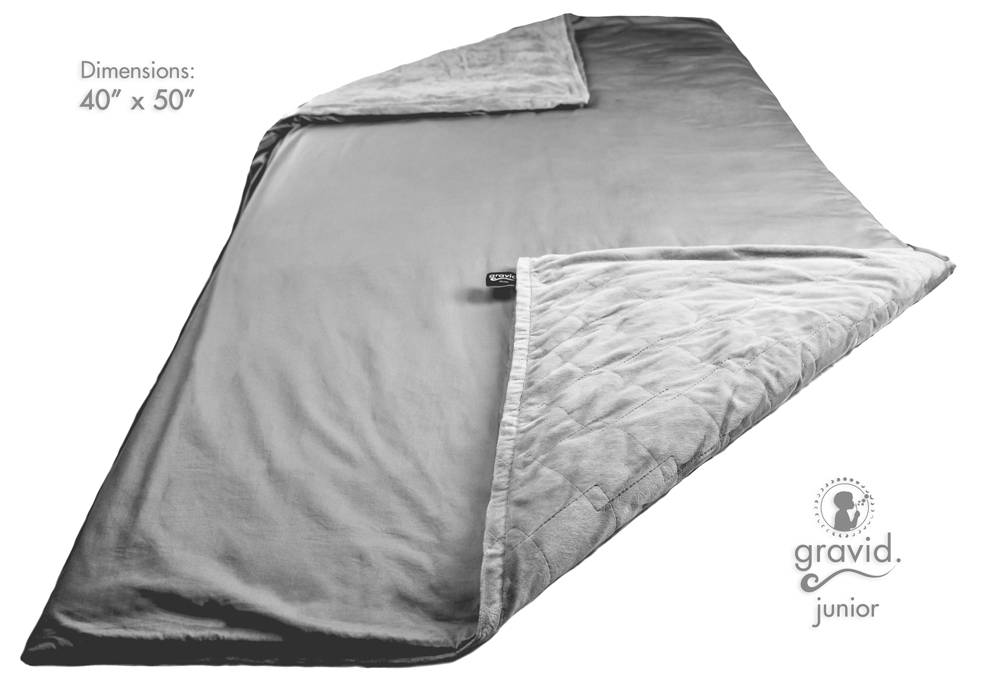 Pastel Pink Versa Jr. Cover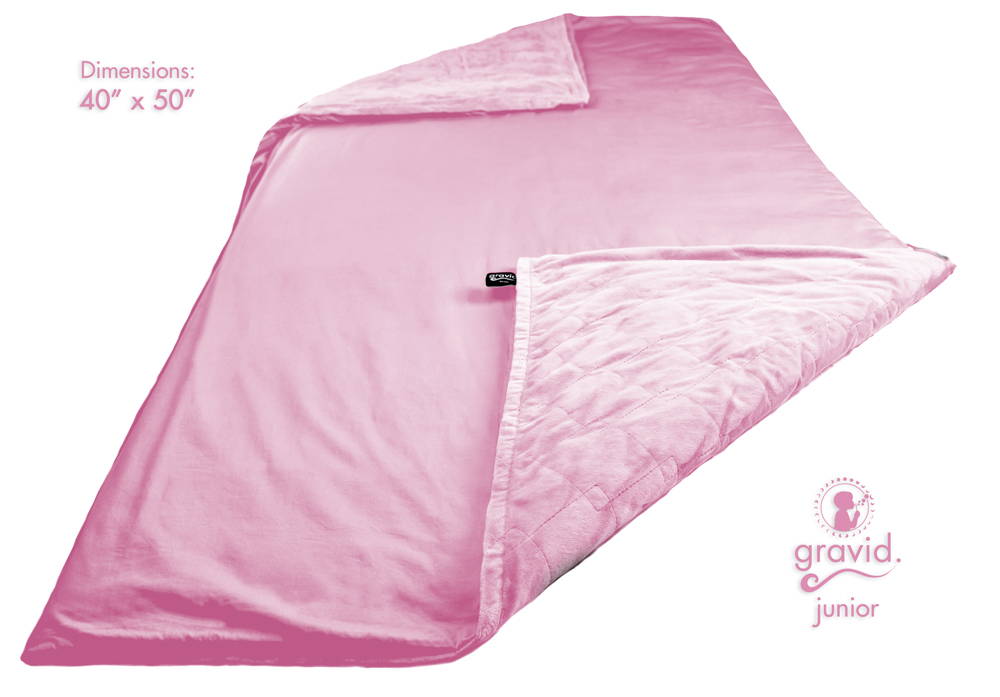 Dual-sided materials for all-year versatility

Cotton side provides optimal temperature regulation.

SuperSoft Plush side provides a complete sensory experience.

Long C-shaped zipper makes the Versa cover incredibly easy to remove and re-attach.

2 Colour Options

Choose from Signature Grey or Pastel Pink


Fully machine-washable and dryer-safe


The Versa Jr. is designed for heavy usage, so don't hold back.

When it gets messy, just throw it in the wash!
Over 40,000 Canadians are sleeping better with Gravid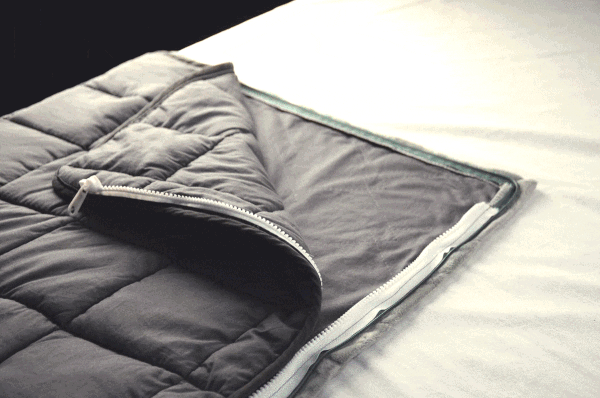 Gravid Junior Inner Core being secured to its VERSA Cover using ZipperTech™
Please refer to the chart below