Gravid 3.0 Weighted Blanket

Is the Gravid Weighted Blanket Worth it?
Watch this in-depth review to find out...
Liquid error (templates/page.gem-47864578121-template line 17): product form must be given a product
The Night Owl bundle consists of 4 components: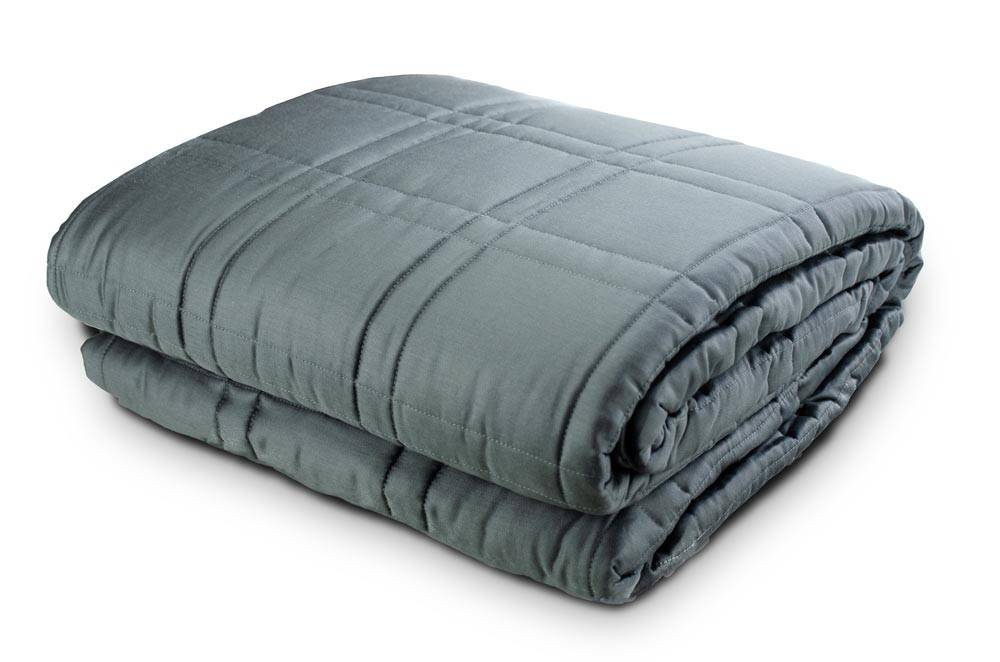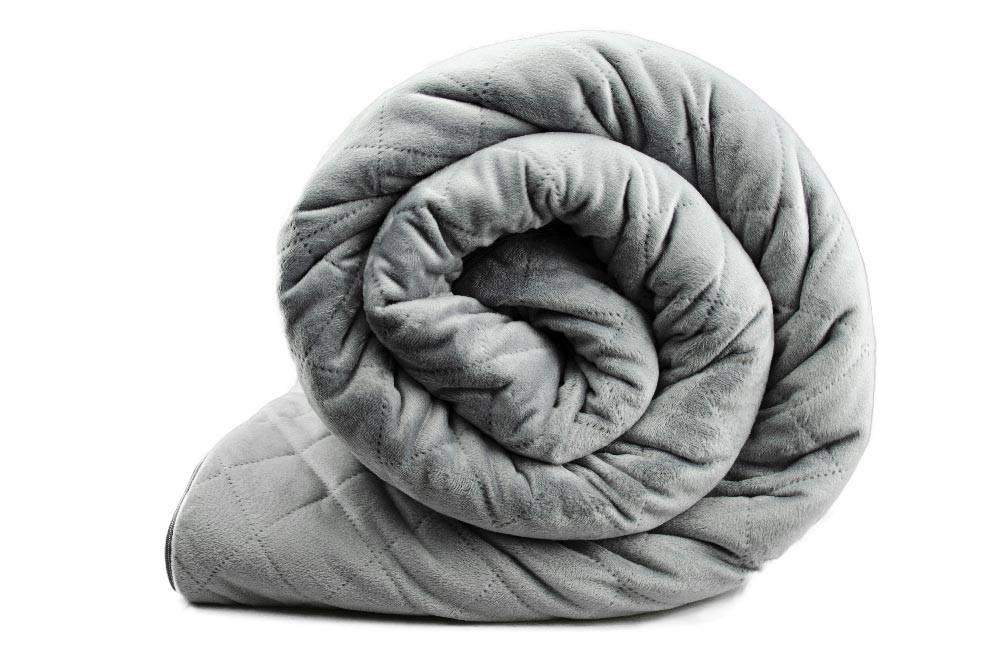 The heart of your Gravid. This is the inner layer that is weighted in proportion to your body weight.

Soft and pretty. This cover gives you a warm embrace that lulls you into a deep blissful sleep.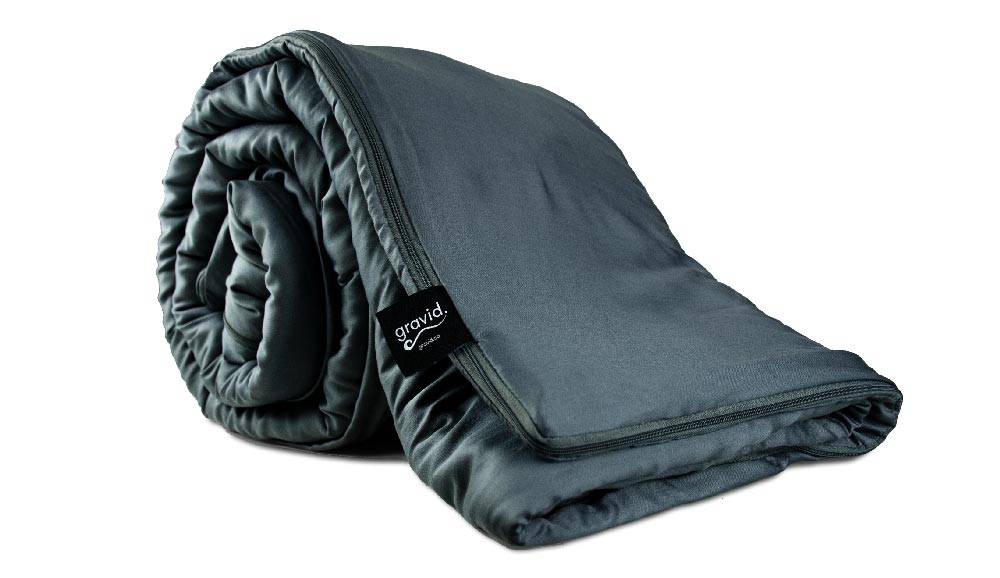 EcoBreeze drapes over your body like liquid, wicking away moisture allowing you to sleep cool.

250g sleep mask soothes pressure points around your eyes & temples. Eliminates light, stimulates melatonin.
Hundreds of verified reviews

"It feels peaceful as soon as I lay underneath it.
My mind doesn't spiral into an anxiety fueled loop."

Holds you like your momma did!

"My Gravid lulled me to sleep in minutes like a baby. Bravo Gravid, Bravo."

"I used to sleep 5 hrs a night. Now I get a solid 8-9.
I don't dread getting out of bed anymore."


"After a long time, I woke up fresh! I forgot what that felt like. Haven't slept this well in years."

Why do people love the Gravid 3.0?
Gravid uses Tencel™ Lyocell, an extremely breathable fabric that is hydrophilic; it allows sweat to evaporate, rather than stick to your skin.
Most weighted blankets are made using heavy, tightly-woven Polyester. The tight knit restricts airflow and traps moisture, causing you to sweat.
A zipper is machine sewn around the full perimeter of your Gravid 3.0, keeping it perfectly attached to its cover. The weight is evenly distributed across your body. No sagging, no bunching.
6 or 8 fabric ties are sewn around the blanket, and then tied to loops inside the cover. Large gaps between each loop causes the weight to bunch & sag throughout the night.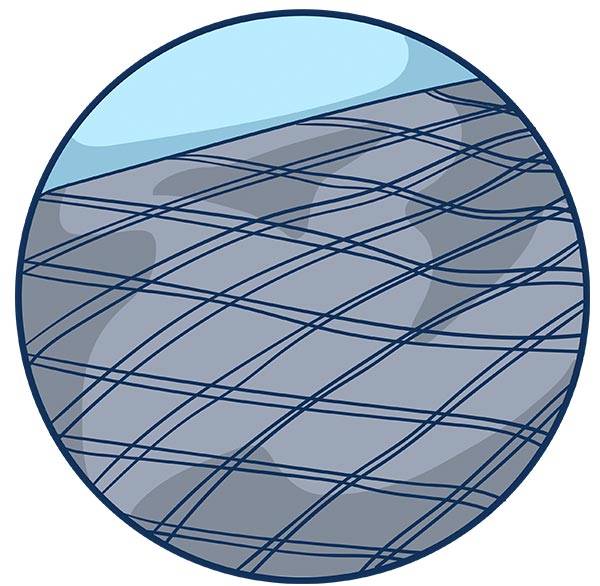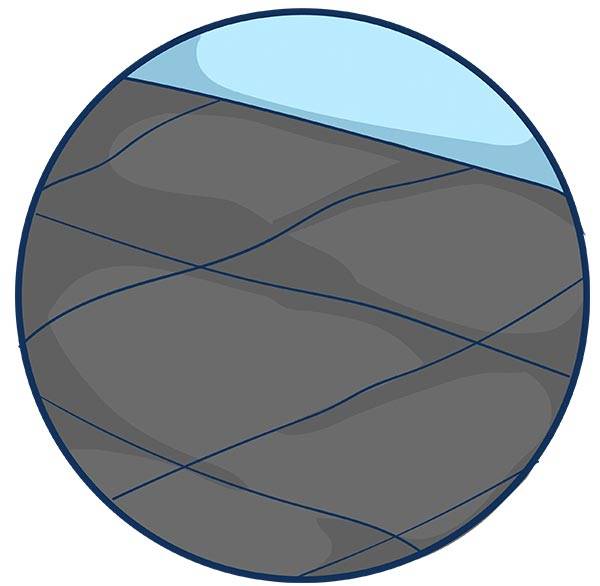 Glass beads are quilted into individual pockets that measure 4" x 4". That's 300 high-resolution pockets of weight evenly distributed across your body.
Other weighted blankets use 6"x6" or 8"x8" which yields 75 to 133 pockets. That's up to 4x less than Gravid 3.0. Less pockets = poorer weight distribution.
7 Layers & Double Stitched
Gravid 3.0 uses a 7 layer design that is optimized for soothing comfort, durability and a lifetime of nightly use.
Most weighted blankets use 5 layers to save on costs. This reduces the comfort and longevity of the blanket.
Rounded Micro-Glass Beads
They are non-toxic, hypoallergenic & feel much smoother inside your weighted blanket. They are the best filling material for people with any type of auditory, sensory or physical sensitivities.
The 'poly' stands for Polypropylene; a chemical compound found in artificial resins. If you decide to go with plastic pellets, make sure they're PBA free i.e. free of any toxicity.
Rest easy with Gravid's 101-night risk-free trial.
If you don't love it, we'll give you a full refund. Your weighted blanket questions, answered.
What weighted blanket is right for me?
What size is the weighted blanket?
Queen: 60" x 80" (152cm x 203cm)
Twin: 48" x 78" (123cm x 198cm)
How do I wash my weighted blanket?
The Gravid weighted blanket (and outer removable covers) can be washed in your machine on a cool, gentle cycle with a small amount of liquid detergent.

Tumble dry on a cool setting until slightly damp, and hang to complete the drying process.
When can I expect my weighted blanket?
Once your order is placed, we ship it out from our Brampton, Ontario warehouse within 1 business day. We ship by Canada Post and UPS.
You will receive an email with your tracking number once processed, usually within 24 hours of placing your order.
Canada Post/UPS transit times:
ON, QC: 1 - 2 days
MB, SK, AB: 3 - 4 days
West Coast & Maritimes: 3 - 5 days

What makes Gravid different than other weighted blanket companies?
Simple answer: premium materials and innovative design.

Gravid weighted blankets are made using 100% Tencel Lyocell; an eco-friendly, renewable, high-tenacity fibre which gives it high strength properties. It is softer than cotton, has a luxurious sheen and is extremely breathable. It is also naturally anti-bacterial and gentle on the skin.

For weight, Gravid weighted blankets use non-toxic, micro-rounded glass beads that have a diameter of 1mm. This is the optimal size of bead to keep the weight evenly distributed across the surface of your body. Glass beads are the best material for people with any type of auditory, sensory or physical sensitivities. They are quiet, making them ideal in a bedroom setting.
We invented ZipperTech: A zipper mechanism that goes around the full perimeter of your blanket to keep your Gravid weighted blanket perfectly attached to its cover. No sagging, no bunching.
Gravid weighted blankets also feature a double-stitched grid design along with 7-layer construction to ensure the weight stays evenly distributed for a lifetime. No leaking beads, no shifting weight...ever.

What is the return policy?
Once you receive your blanket, you have 101 nights to try it out.
The Gravid weighted blanket uses deep touch pressure stimulation to help you relax and drift to sleep. However, it can take some time for your body to completely adjust to your new weighted blanket.
We recommend that you ease into it by using it a few hours at a time (while watching TV, reading a book, etc...) before using it for a full nights rest.
We highly recommend you sleep with it for at least a week to give your body a chance to adjust. If for any reason you are not satisfied with the item, ship it back to us and we'll refund you 100% of your purchase price.

Do you have a store I can visit?
Gravid Weighted Blankets are available at over 50 retail locations across Canada, including Wellwise (by Shoppers Drugmart) and Pharmasave. User our store finder to find a location near you.