 Canada's Best Weighted Blanket
Elevate your slumber with Gravid
✓ 33% OFF EVERYTHING
✓ FREE SLEEP MASK ON ORDERS $200+
✓ FREE CHUNKY KNIT BLANKET ON ORDERS $1000+
★★★★★ 1,277+ 5-Star Reviews Canada's Best Weighted Blanket
Elevate your slumber with Gravid
✓ 33% OFF EVERYTHING
✓ FREE SLEEP MASK ON ORDERS $200+
✓ FREE CHUNKY KNIT BLANKET ON ORDERS $1000+
★★★★★ 1,277+ 5-Star Reviews






Make bedtime the best time and join over 55,000 Canadians who sleep blissfully with Gravid.
Fall asleep 2x more quickly

Stay asleep through the night

Wake up feeling refreshed and sharp

Free sleep gifts with purchase
Why do Canadians Love Gravid?
Don't take our word for it...
Read the reviews from our 60,000+ Canadian customers!
Make bedtime the best time and join over 60,000 Canadians who sleep blissfully with Gravid.
Fall asleep 2x more quickly

Stay asleep through the night

Wake up feeling refreshed and sharp

Free sleep gifts with purchase
What is a weighted blanket?
What is a weighted blanket?
A weighted blanket is a heavy blanket scientifically-proven to help you relax, reduce stress and improve sleep through the use of Deep Touch Pressure (DTP).
UltraPlush Weighted Blanket
240gsm Plush material provides a luxurious feel
Breeze™ Cooling Weighted Blanket
Tencel Lyocell is super silky, breathable and eco-friendly
What makes Gravid #1 in Canada?
Strong zippers around the entire perimeter of your blanket help to keep your Gravid 3.0 Weighted Blanket perfectly attached to its cover for unparalleled weight distribution.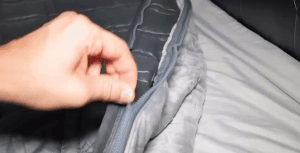 Eco-Friendly, Sustainable Fabrics
Gravid 3.0 and the EcoBreeze Cooling Cover are made of Tencel™ Lyocell which is naturally-derived, eco-friendly and sustainable. You're taking care of yourself and the environment!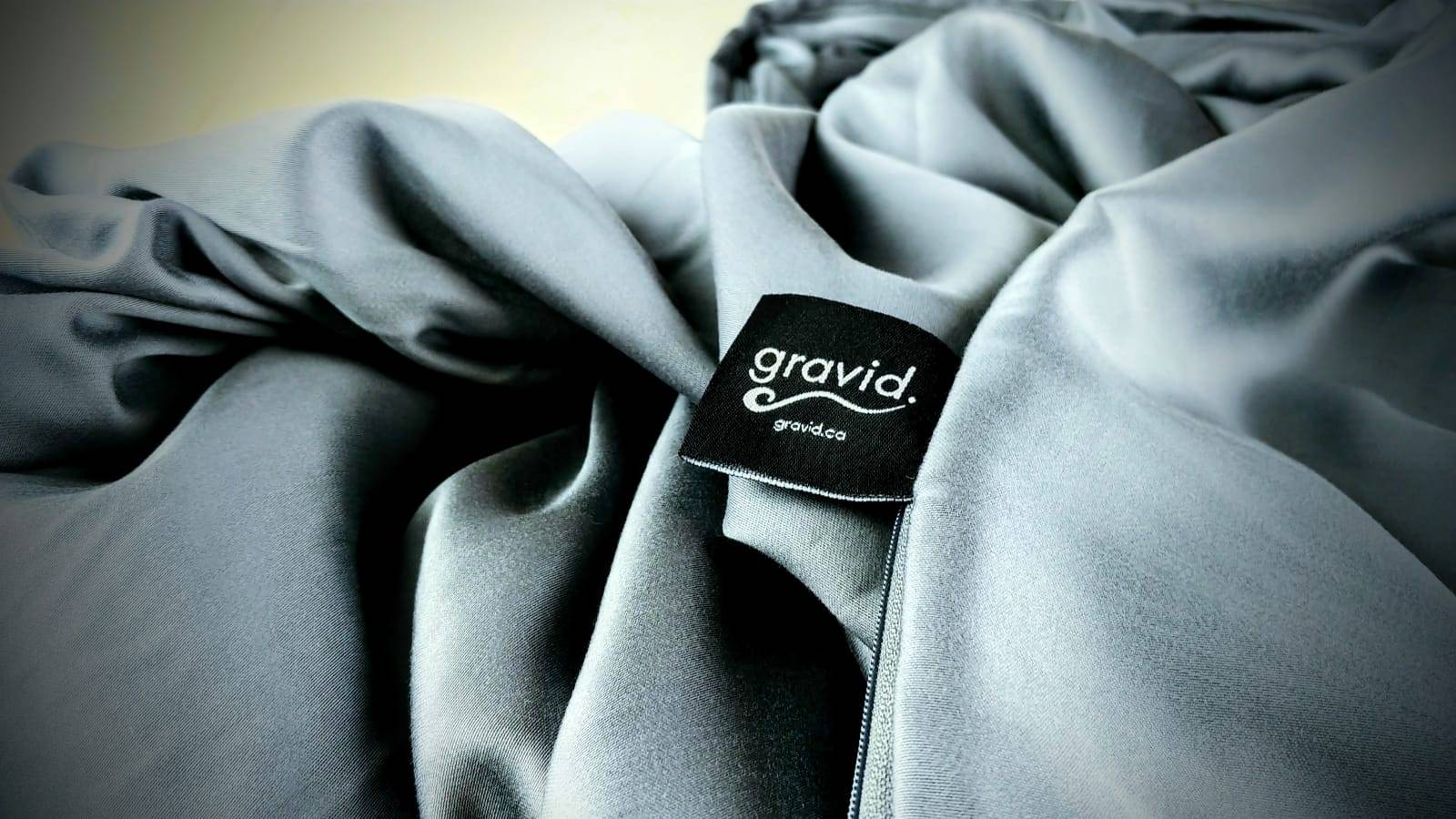 Gravid 3.0 features a double-stitched grid design along with a rugged 7-layer construction to ensure a lifetime of durability. No leaking beads, no shifting weight...ever.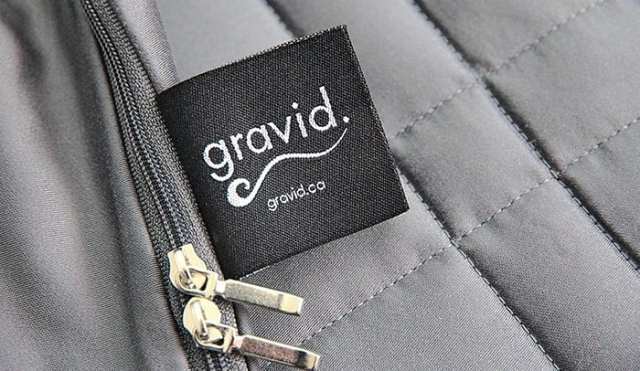 98x90" King Weighted Blanket

Perfect for sharing with a partner
Slips Sherpa House Slippers
Stay cozy all around your home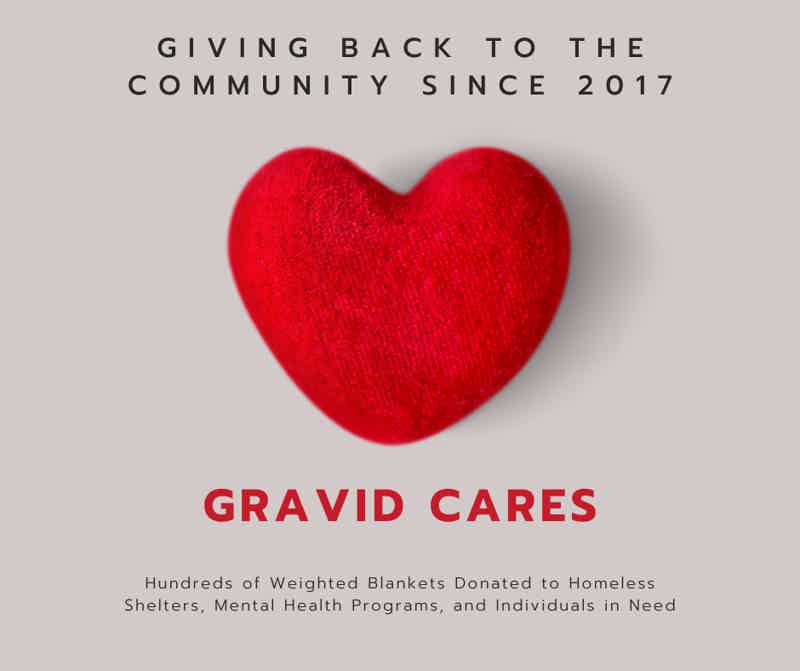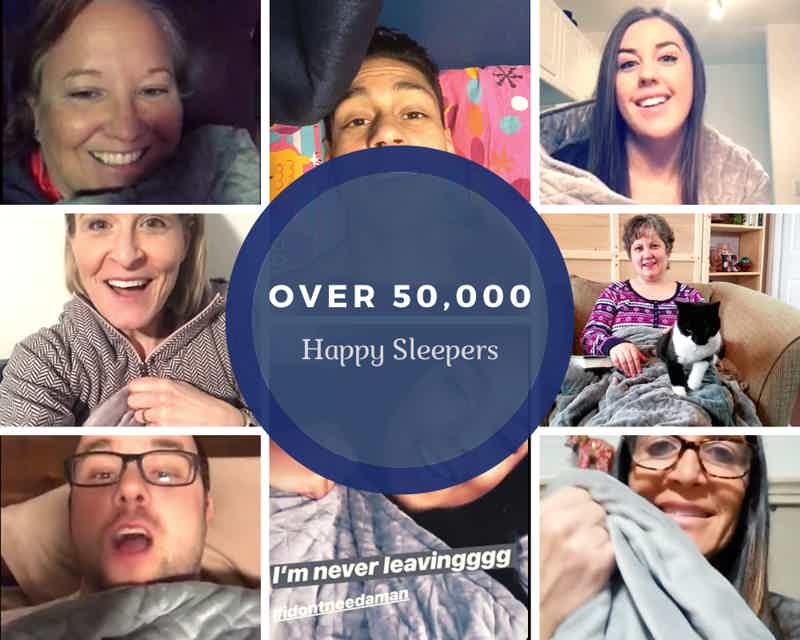 Frequently Asked Questions
If you haven't found the answer you need,
you can chat with our talented 24/7 live customer support agents.
Just hit the blue button in the bottom righthand corner of your screen and we are ready to help.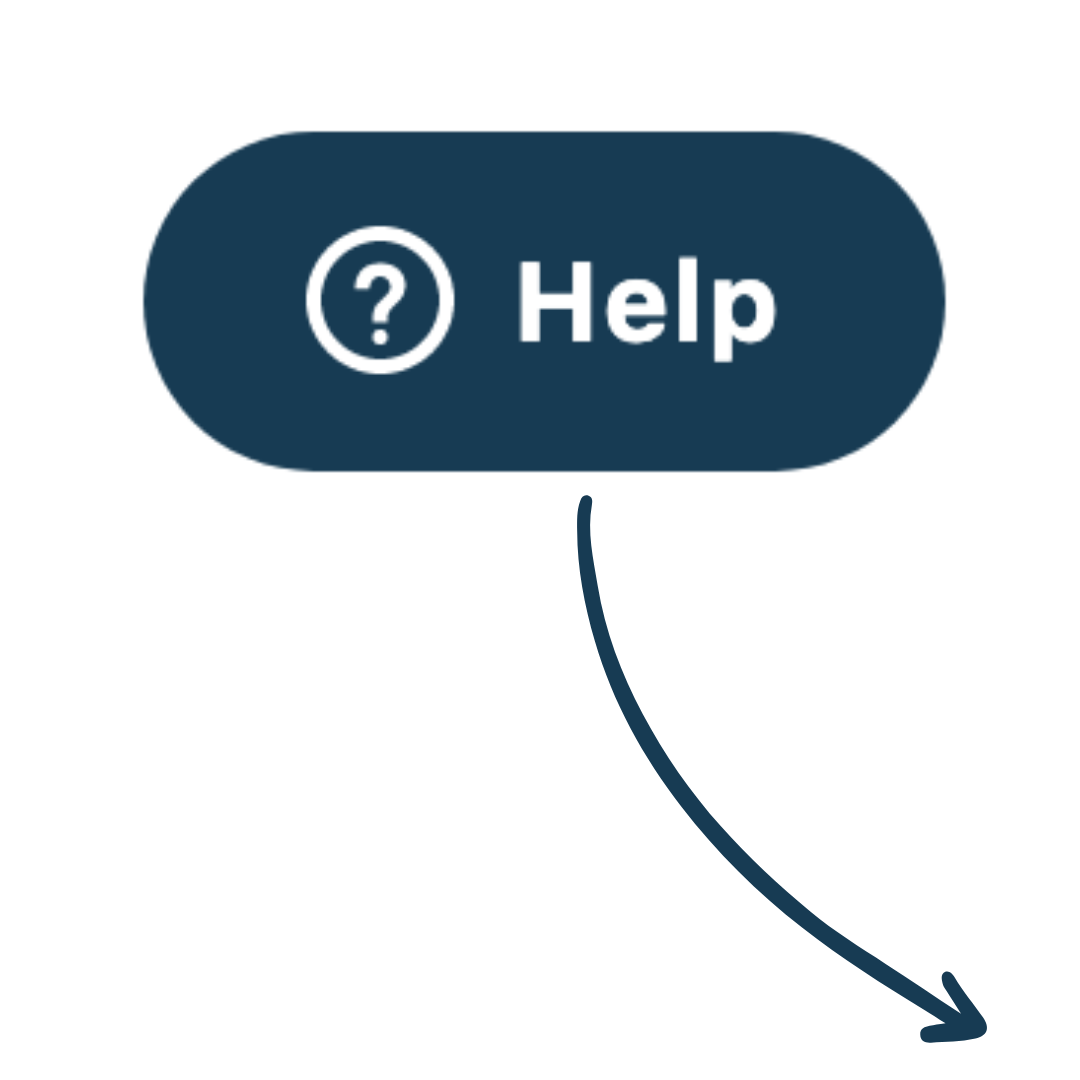 Which weighted blanket is right for me?
or combined weight if you're sharing
If you're in Canada*, expedited shipping is FREE!
If you're outside of Canada, a shipping rate will be calculated at checkout and you will have an opportunity to verify it before completing your purchase.
*Excludes Nunavut, the Northwest Territories and Yukon.

What size is the weighted blanket?
We offer many sizes, including some new ones!
The sizes are listed in inches in the buying area above. If you are sharing with a partner, we recommend at least an 87x80" QUEEN.
Otherwise, simply choose the size that corresponds to your bed.
Note: Our new TWIN 60x80" is the same size (and compatible with) our old 60x80" Queen.
When will my order ship? How do I track it?
After you place your order, we pack your order and ship it out within 1 business day.

We ship by Canpar, Canada Post and Purolator.
Once your order ships, we send you a shipping confirmation with a tracking link, so you can track the progress of your item from our warehouse in Markham, ON all the way to your home!
Courrier transit times:
ON, QC: 1 - 2 days
MB, SK, AB: 3 - 4 days
West Coast & Maritimes: 3 - 5 days
What makes Gravid different from other weighted blankets?
Gravid has been helping Canadians sleep better since 2017. We ask, and we listen. We've gathered feedback from over 50,000 Canadians to continuously improve our product. We have updated our blankets several times and now offer what many consider the perfected weighted blanket.
We focus on every stitch of your blanket and covers to make sure you're comfortable and your blanket lasts for years to come. Gravid will be your forever-weighted blanket.
Gravid is the only weighted blanket that uses ZipperTech™. Your cover and weighted blanket will move in unison - no awkward fumbling, no sagging. Ever.
Hot Sleeper? We created Breeze™ Cooling Covers for you. Made of super silky, breathable Tencel™ Lyocell, you will never sweat under the weight.
Boxing Day Bundle come with both a Breeze™ Cooling Cover and a cozy MicroPlush Cover, in the colours of your choice!
How do I wash my weighted blanket?
The Gravid Weighted Blanket (and outer removable covers) can be washed separately in your machine on a cool, gentle cycle with a gentle liquid detergent.
Tumble dry on a low-heat setting. You may need to run your dryer for more than one cycle to complete the drying.
What is the return policy?
Once you receive your blanket, you have 14 Nights to try it out.
The Gravid Weighted Blanket uses deep touch pressure stimulation to help you relax and drift to sleep. However, it can take some time for your body to completely adjust to your new weighted blanket.
We recommend that you ease into it by using it a few hours at a time (while watching TV, reading a book, etc...) before using it for a full nights rest.
We highly recommend you sleep with it for at least 7 nights to give your body a chance to adjust. If for any reason you are not satisfied with the item, ship it back to us and we'll refund you 100% of your purchase price.
Read the full refund policy here.
Do you have a store I can visit?
Gravid Weighted Blankets are available at over 50 retail locations across Canada, including Wellwise (by Shoppers Drug Mart) and Pharmasave. Use our store finder to find a location near you.
Are you affiliated with Gravity Blankets?
Our company (Gravid Weighted Blankets) is not affiliated with Gravity Blankets in any way and the products we sell are not the same.
Gravid is based in Toronto, Ontario, Canada.
The World's Dreamiest Sleep Blog